---
Welcome to Downtown North Wilkesboro Partnership!
Downtown North Wilkesboro Partnership (formerly Historic Downtown North Wilkesboro) is a non-profit organization dedicated to promoting the historic preservation, protection, culture, and use of North Wilkesboro's traditional downtown area.

Since the beginning, our primary goal has been to revitalize the downtown area of North Wilkesboro. We will accomplish this by making Downtown North Wilkesboro a vibrant and attractive center of activity for the citizens of Wilkes County, as well as helping the area to become a tool for economic development to attract tourism to the downtown area.
---
Mural tells town history...
May 01, 2015
Emily Storrow | 0 comments




Wilkes Community College art students are painting a chapter of Wilkes County history in a new downtown North Wilkesboro mural.

The mural is on a wall at the public parking lot at the corner of C Street and Gordon Avenue, just below the North Wilkesboro Post Office.

It highlights the time period of 1890 to 1916, and includes a l...
click here to read the entire article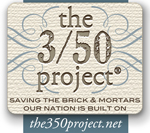 'Shine to Wine Festival
A celebration of wine and art, located on 10th Street
September 19, 2015
---
Light Up Downtown!
N. Wilkesboro's Christmas ceremony. Plenty of food and music. And don't forget Santa!
November 20, 2015
---